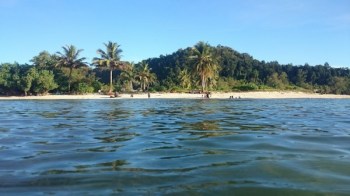 Sibolga, Indonesia
| © Cendero Sihotang
Current water temperature in the Bay of Bengal. Historical and statistical data. Forecast of changes in water temperature in the Bay of Bengal.
Current water temperature in Bay of Bengal
At the moment on all beaches in Bay of Bengal the water is very warm and comfortable for swimming.
Bay of Bengal: countries
We track and show sea surface temperature in the following countries and regions related to this sea:
The most popular resorts in Bay of Bengal over the past week
Bay of Bengal: water temperature data
Bathing comfort is also affected by air temperature, wind or precipitation. All this data you can see on the page of each location. To do this, you can use the search or view all locations in a region, country, state or coastline of a particular part of Earth.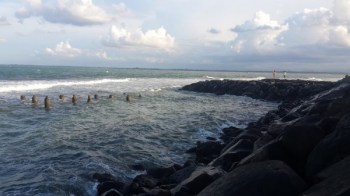 Lhokseumawe, Indonesia
| © muhammad zein
The warmest water in Bay of Bengal was recorded today in Ngapali. The water temperature in this location is 87°F. And the coldest in Gajuwaka, its value 82°F.
The water temperature in Bay of Bengal tends to decrease, its value has decreased both over the last week and over the month. The general trend can be seen on the graph. It shows the change in the average water temperature, calculated at all points in Bay of Bengal over the past two months.
Indicators of changes in water temperature values throughout the year are important. For the two most popular swimming location in Bay of Bengal, the annual schedules look like this:
Chennai, India
Visakhapatnam, India
Bay of Bengal: general information
Chittagong, Bangladesh
| © Sujan Chowdhury
The Bay of Bengal is the largest bay on our planet. And it is located in the northeast of the Indian Ocean, while washing the shores of countries such as India, Myanmar, Sri Lanka and Bangladesh. According to the properties of water and various characteristics, the bay is a sea. That is, it is simultaneously considered both the bay and the marginal sea of ​​the ocean.
From January to October, the air masses formed over the Bay of Bengal move in a northerly direction, and their simultaneous rotation in a clockwise direction, known as East India Current Movement. The consequence of this is the formation of monsoons moving in a northwest direction, falling by the beginning of May on the Nicobar and Andaman Islands and by the end of June on the northeastern coast of India.
For the remainder of the year, counterclockwise movement of air masses is noted, this circulation is known as East Indian winter jet movement of air masses. Monsoons, which formed between September and December, have a significant impact on East India.
Below is information about the current water temperature, the current trend of its change, information about the weather in selected locations in Bay of Bengal.
Neighboring seas, rivers, lakes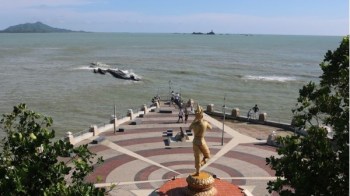 Sittwe, Myanmar
| © Arezarni Kyawzaya