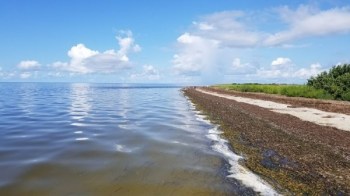 Horseshoe Beach, United States
| © Gabriel Jimenez
Florida: water temperature today
Most popular resorts in the region in the past week
Florida: an overview of the state of water on the beaches
Now in all places of the region the water temperature is quite comfortable, and in some places it is very warm and even hot.
The water temperature in the region has dropped over the past 10 days, but has risen compared to 30 days ago.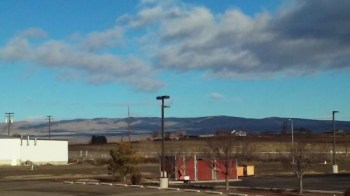 Sunnyside, United States
| © Eric Medley
Today the warmest water in the region is recorded in Key Largo. Its value in this location is 86°F. And the coldest one is in Flagler Beach, its value 74°F.
The general trend can be seen on the graph. It shows the change in the average value, calculated at all points in the Florida region over the past two months.
For the two most popular locations for swimming in the region, the graphs of changes in the average water temperature throughout the year look like this:
Destin, United States
Saint Pete Beach, United States
Table with current weather data and trends in general in some cities in the region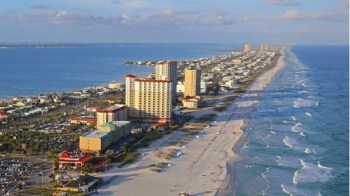 Pensacola, United States
| © AMMAR DURAK 《BosnianLion》
Florida: oceans and seas
All seas and oceans related to the region