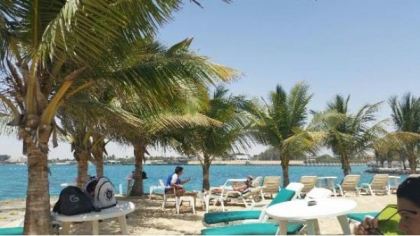 Jeddah, Saudi Arabia
| © tripadvisor.com
Current water temperature on the Saudi Arabia coast. Forecast of changes in water temperature. Historical data.
Water temperature in Saudi Arabia today
Most popular locations in Saudi Arabia over the past week
Conditions of sea water on beaches in Saudi Arabia
Now in all beaches in Saudi Arabia, the water temperature is quite comfortable, and in some places it is very warm and even hot.
The water temperature in Saudi Arabia tends to decrease, its value has decreased both over the last 10 days and over the month.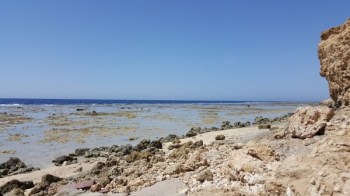 Al Wajh, Saudi Arabia
| © سامي الرومي
Today the warmest water in Saudi Arabia is recorded in Jzn. Its value in this location is 87°F. And the coldest one is in Al Khafji, its value 74°F.
The trend can be seen on the graph. It shows the change in average sea surface temperature over the past two months.
For the two most popular locations for swimming in Saudi Arabia, the graphs of changes in the average water temperature throughout the year are as follows:
Jeddah, Saudi Arabia
Farasan Island, Saudi Arabia
We process, analyze and store data for every beach and city in Saudi Arabia. Below is a table with current weather data and trends in some places of the country.
Climate in Saudi Arabia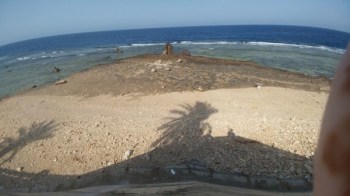 Al Wajh, Saudi Arabia
| © منصور السالمي
Saudi Arabia is located in the Middle East. The country is washed by two seas, such as the Red Sea, the Persian Gulf. Saudi Arabia - has a fairly long coastline. To determine the temperature of the water in it, we track 14 settlements and resorts.
The climate in the north is subtropical, in the south - tropical, hot and extremely dry. The average July temperatures everywhere are above the + 30 ° С mark, while daily maximums often reach + 47-50 ° С, and the temperature in the shade rarely drops below + 42 ° С. In winter, the temperature is around + 20°C in the western regions and from + 8°C to + 20°C in the desert eastern regions. At the same time, during winter nights in the desert, the temperature can drop to almost zero, although in the summer there is often a thirty-degree difference between daytime and nighttime temperatures. The average annual rainfall is not more than 100-200 mm, and they are distributed unevenly - in the central and eastern regions, precipitation is possible only in February - April, in the west - from late November to late February. In winter, fogs are not uncommon in mountainous areas.
Saudi Arabia: regions
We show the surface temperature of the water in the following regions of the country: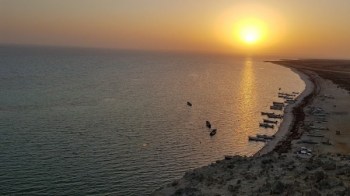 Farasan Island, Saudi Arabia
| © ابو عبد الرحمن
Saudi Arabia: oceans and seas
We monitor the following oceans and seas that wash the country. Just go to the page for a specific reservoir and see the temperature in all settlements on the coast.