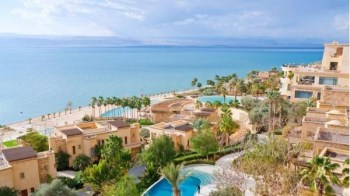 Aqaba, Jordan
| © Suliman Al. Huwari
Current water temperature on the Jordan coast. Forecast of changes in water temperature. Historical data.
Water temperature in Jordan today
Most popular locations in Jordan over the past week
Conditions of sea water on beaches in Jordan
Now in all beaches in Jordan, the water is very warm and comfortable for swimming.
The water temperature in Jordan has risen over the past 10 days, but has dropped compared to 30 days ago.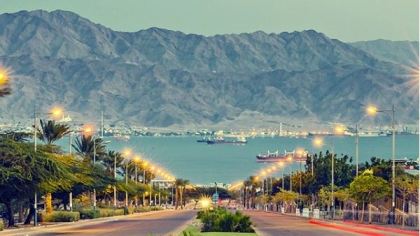 Aqaba, Jordan
| © hellomagazine.com
Today the warmest water in Jordan is recorded in Movenpick Beach. Its value in this location is 92°F. And the coldest one is in Aqaba, its value 81°F.
The trend can be seen on the graph. It shows the change in average sea surface temperature over the past two months.
For the two most popular locations for swimming in Jordan, the graphs of changes in the average water temperature throughout the year are as follows:
Aqaba, Jordan
Swemeh, Jordan
We process, analyze and store data for every beach and city in Jordan. Below is a table with current weather data and trends in some places of the country.
Climate in Jordan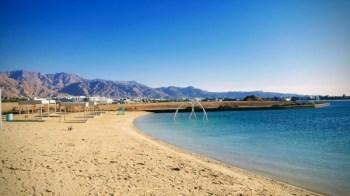 Aqaba, Jordan
| © Marius Valkiunas
Jordan is located in the Middle East. The country is washed by two seas, such as the Red Sea, the Dead Sea. Jordan is a small country. To determine the temperature of the water in it, we monitor only four settlements.
Subtropical Mediterranean and continental, very dry. Average January temperatures are from + 8 ° С to + 14 ° С, July - from + 28 ° С to + 40 ° С. At the same time, regardless of the season, the difference between day and night temperatures can reach 30°C or more, so it's quite cool at night. Precipitation falls from 100 to 700 mm per year, and quite unevenly. In summer, there is practically no rainfall, from November to April, in the north-west of the country it rains heavily, while the eastern regions receive much less rainfall. In the south of the country, in the region of the Gulf of Aqaba, a special microclimate has formed - it is always a little hotter and drier here than in the north.
Jordan: regions
We show the surface temperature of the water in the following regions of the country: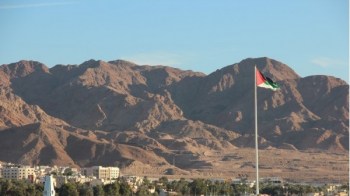 Aqaba, Jordan
| © Evgeny Stulov