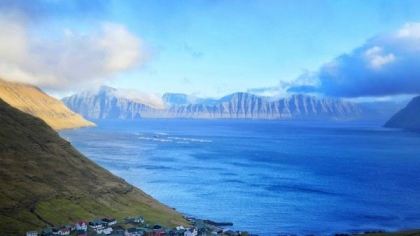 Faroe Islands
| © pixabay.com
Current water temperature on the Faroe Islands coast. Forecast of changes in water temperature. Historical data.
Water temperature in Faroe Islands today
Most popular locations in Faroe Islands over the past week
Conditions of sea water on beaches in Faroe Islands
Now in the beaches in Faroe Islands, the water temperature is very low and not suitable for swimming.
The water temperature in Faroe Islands tends to decrease, its value has decreased both over the last 10 days and over the month.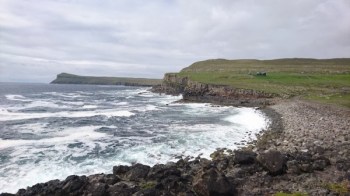 Sandur, Faroe Islands
| © Stef
Today the warmest water in Faroe Islands is recorded in Sandur. Its value in this location is 49°F. And the coldest one is in Fuglafjordur, its value 48°F.
The trend can be seen on the graph. It shows the change in average sea surface temperature over the past two months.
For the two most popular locations for swimming in Faroe Islands, the graphs of changes in the average water temperature throughout the year are as follows:
Torshavn, Faroe Islands
Midvagur, Faroe Islands
We process, analyze and store data for every beach and city in Faroe Islands. Below is a table with current weather data and trends in some places of the country.
Climate in Faroe Islands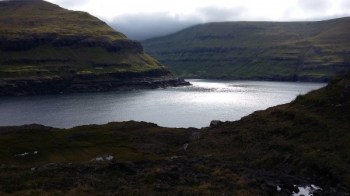 Eidi, Faroe Islands
| © No Name
Faroe Islands are in Europe. The country is washed by the Atlantic Ocean. To determine the water temperature on the islands, we track a total of nine settlements.
Moderate sea, with warm winters and cool wet summers. The warm streams of the Gulf Stream make the Faroes climate warmer than might be expected in such northern latitudes. The coldest month of the year is January, the temperature in this period ranges from 0°C to + 4°C. The warmest month is July, the temperature is from + 11°C to + 17°C. At the same time, in the winter period the thermometer's column almost never drops below -4 ° С, and in summer the air rarely warms above + 22 ° С. The water around the islands all year round has a temperature of about + 10°C. The climate of the islands is characterized by constant winds and a large amount of precipitation (more than 1600-2000 mm per year, mainly in the form of rain and drizzle). Moreover, more than 260 days of the year are rainy. Maximum rain falls during the period from September to January, fog is frequent.On the slopes of the mountains, the precipitated moisture in winter forms ice and small snowfields, while the snow itself is a rather rare phenomenon.
Faroe Islands: regions
We show the surface temperature of the water in the following regions of the country: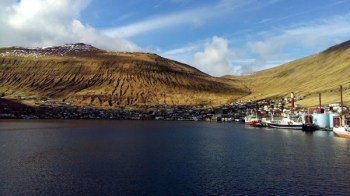 Fuglafjordur, Faroe Islands
| © Good morning anatolijs korzenko
Faroe Islands: oceans and seas
We monitor the following oceans and seas that wash the country. Just go to the page for a specific reservoir and see the temperature in all settlements on the coast.