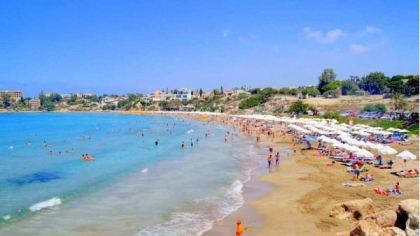 Coral Bay, Cyprus
| © tournavigator.pro
Pafos: water temperature today
Most popular resorts in the region in the past week
Pafos: an overview of the state of water on the beaches
Now in all places of the region the water temperature is on the border of comfort. There are places with cool water, there are more or less comfortable ones.
The water temperature in the region has increased both over the past 10 days and over a month.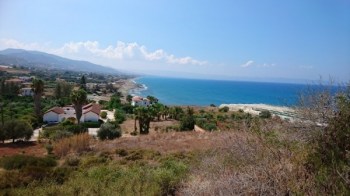 Agia Marina Chrysochous, Cyprus
| © Roman Klupper
Today the warmest water in the region is recorded in Coral Bay. Its value in this location is 21.5°C. And the coldest one is in Timi, its value 20.6°C.
The general trend can be seen on the graph. It shows the change in the average value, calculated at all points in the Pafos region over the past two months.
For the two most popular locations for swimming in the region, the graphs of changes in the average water temperature throughout the year look like this:
Paphos, Cyprus
Coral Bay, Cyprus
Table with current weather data and trends in general in some cities in the region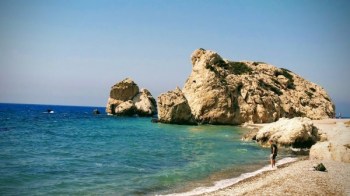 Kouklia, Cyprus
| © Ralf Brinkmann
Pafos: oceans and seas
All seas and oceans related to the region
Pafos: cities
We have data of the water surface temperature in the following cities, beaches and resorts in the region: