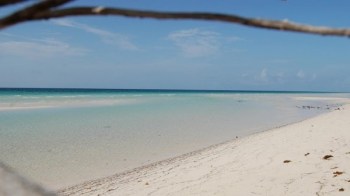 High Rock, Bahamas
| © Nando Ven
Current water temperature on the Bahamas coast. Forecast of changes in water temperature. Historical data.
Water temperature in Bahamas today
Most popular locations in Bahamas over the past week
Conditions of sea water on beaches in Bahamas
Now in all beaches in Bahamas, the water is very warm and comfortable for swimming.
The water temperature in Bahamas has risen over the past 10 days, but has dropped compared to 30 days ago.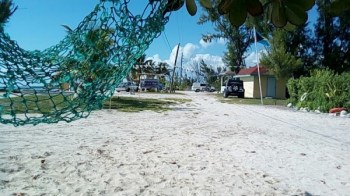 Port Nelson, Bahamas
| © Buck Weed
Today the warmest water in Bahamas is recorded in Cockburn Town. Its value in this location is 83°F. And the coldest one is in Bain Town, its value 77°F.
The trend can be seen on the graph. It shows the change in average sea surface temperature over the past two months.
For the two most popular locations for swimming in Bahamas, the graphs of changes in the average water temperature throughout the year are as follows:
Nassau, Bahamas
CocoCay Royal Caribbean, Bahamas
We process, analyze and store data for every beach and city in Bahamas. Below is a table with current weather data and trends in some places of the country.
Climate in Bahamas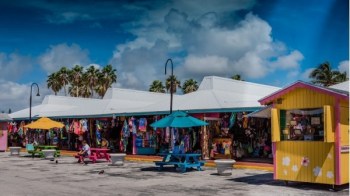 Freeport, Bahamas
| © Jayasimha Nuggehalli
The Bahamas are located in Central America. The country is washed by the Atlantic Ocean. Bahamas - have a fairly long coastline. To determine the water temperature on them, we track 18 settlements and resorts.
Tropical trade winds in the north and subtropical in the south. The temperature in summer ranges from +26 to +32 o C. On the southern islands (Bolshoi and Malyi Inagua, Mayaguana, etc.) in summer it is much warmer than in the central part of the archipelago. The temperature on individual days here can reach +40 C (from June to August), but the trade winds noticeably soften the heat throughout the country. In winter, temperatures range from +18 to +22 C with minimum temperatures up to +15 C (Maly Abako and other northwestern islands). Precipitation is up to 800 mm with a slightly pronounced rainy season from May to October. In winter, rains are infrequent, they usually fall in the form of short but powerful, showers lasting no more than a few hours. Hurricanes and tropical storms, periodically passing over the territory of the islands from May to November, bring heavy rainfall, accompanied by hurricane winds. The water temperature is usually +27 C in the summer and around +23 C in the winter.
Bahamas: regions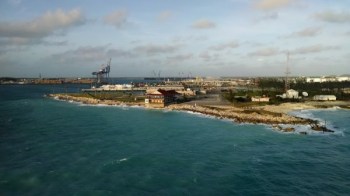 Freeport, Bahamas
| © gena spektor
Bahamas: oceans and seas
We monitor the following oceans and seas that wash the country. Just go to the page for a specific reservoir and see the temperature in all settlements on the coast.